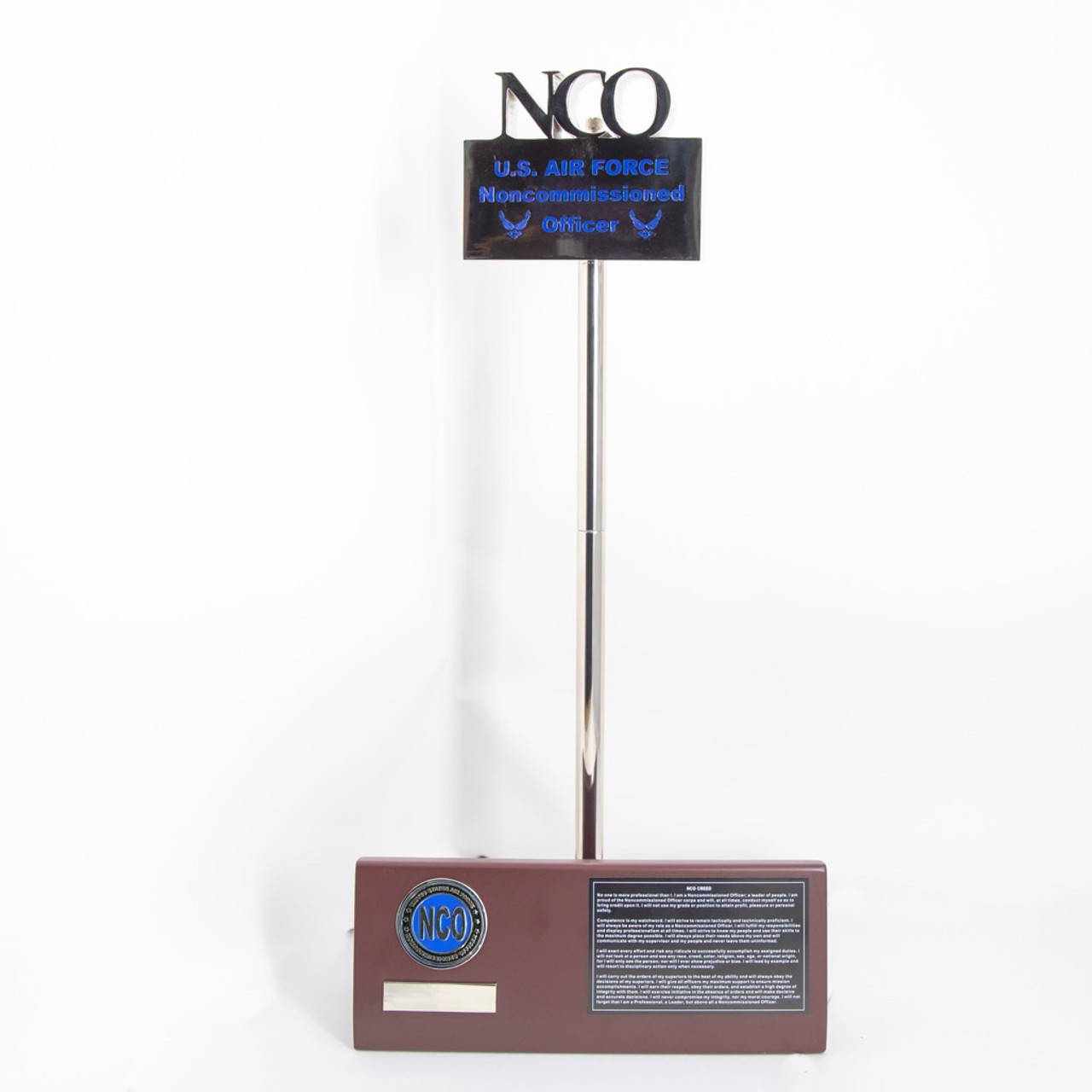 Personalize name plate up to 20 characters.
Available solo or as a bundled assembly.
Customize your NCO Backbone with a mix of NCO rank, speciality and blank vertebra.
The NCO Backbone Stand provides the base to display your vertebrae. Just starting your NCO journey? Purchase the NCO Backbone Stand and add additional ranks as you obtain them.
The NCO Backbone Assembly perfectly displays the professionalism and historical lineage of enlisted military service. Every detail of this progressive award has been designed to reflect the distinguished pride of the NCO Corps. This timeless military keepsake is meant to grow with you as you advance in your career.
*Add any special request or concerns to the notes section during checkout.